Upcoming events







21-22 May

Gainesville

Gator Bowman

FAA Field

(shoot one/shoot both)

REGISTER ONLINE NOW
21-22 May

Gainesville

Gator Bowman

SE NFAA Field

(shoot one/shoot both)

28-29 May Gainesville Gator Bowman FAA Field (shoot one/shoot both) REGISTER ONLINE NOW

28-29 May Gainesville Gator Bowman SE Field (shoot one/shoot both)




18 Jun Newberry FL Easton Newberry FAA JOAD REGISTER ONLINE NOW

18 Jun

Delray Beach

Gold Coast

FAA JOAD REGISTER ONLINE NOW



Recent results:


16-17 Apr

Homestead

Everglades Archers

FAA International Rd


16-17 Apr

Bunnell

Flagler Gun/Arch

FAA International Rd



2-3 Apr

Lakeland

Ridge Archers

FAA Marked 3-D

---
Information:

Board Agenda is posted. Be thinking about bidding to host a state championships. Bids are due at the State Field Memorial Day Weekend.

News:


The Darrington NFAA National Field was discussed: The tournament dates are still the same Monday through Friday but it is now a 3/5 format.

The Vegas shoot location is good for 4 years in early February...

There have been 6 cities that have bid on our National Indoor -- locations that have the best look are Cincinnati OH and Louisville KY. Louisville would be in the Expo Center, and a better outlook seems to be Cincinnati. A resume' of possibilities will be mailed to the Council prior to motion and vote...



Tim.



The 2017 Sunshine State Games have been awarded to Palm Beach county. Hello Gold Coast - we can do all of the archery events at one site!

2016 International results, records and shooter of the year have been posted.

April 2016 Release is available on the web. Get it here first.

Marked 3D results, club page, shooter of the year and board minutes are posted.

Board Agenda has been posted.

New shoots on the schedule. Gold Coast has an ASA Qualifier April 9 and May 7.



Those that have competed at the NFAA Outdoor Nationals and or Mid-Atlantic Outdoor Sectional Tournament at Mechanicsburg Archers should know Mr. Phil Mentzer. Phil, who along with his wife Jo Ann and daughter Julia, were instrumental in the success of the National & Sectional tournaments held there.

Yesterday I was speaking with Pennsylvania NFAA Director, Mr. Robert Wertz, and was advised that last week Phil had some health issues: heart attack/ bypass surgery/stroke.

Please keep Phil and his family in your thoughts and prayers

Get well wishes can be sent to:

Phil Mentzer

44 Bourbon Red Drive

Mechanicsburg, PA 17050


The Gator Cup got plopped on the State/Sectional Field at Gator Bowman on 28-29 May. To allow archers who are shooting the Gator Cup we are going to offer a second weekend 21-22 May to shoot the State/Sectional Field. You can shoot one or shoot both. Just shoot a different age group or a different style.


Where are Florida members ----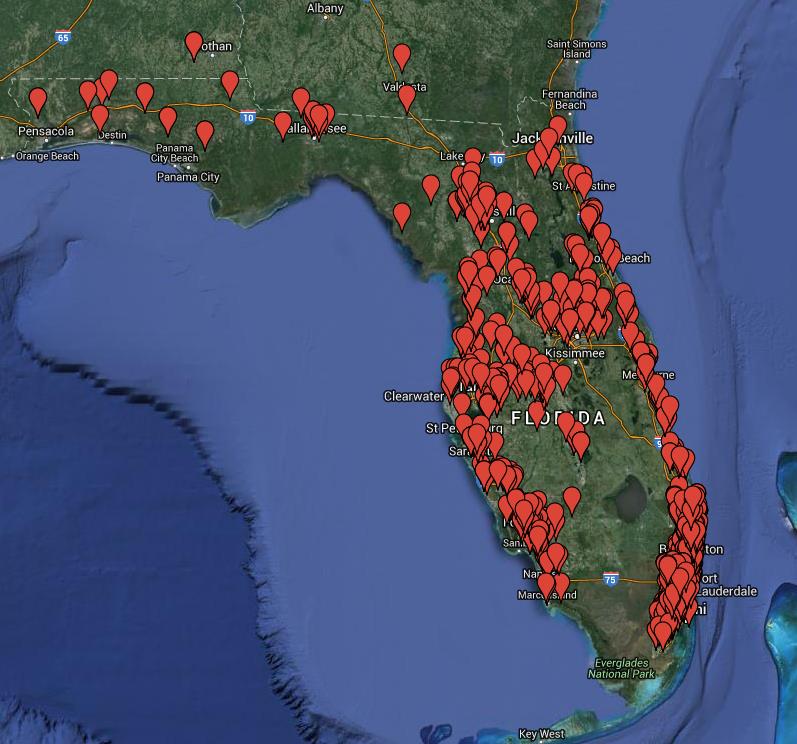 USA Archery National Target and JOAD in 2016 is in Decatur AL 13-17 July 2016


Archery Coaching job available

Here are the remaining 2016 NFAA National Shoots



2016 First Dakota Classic – Yankton, SD June 3-5, 2016

2016 National Outdoor – Darrington, WA July 25-29, 2016

2016 National Outdoor Target – Yankton, SD September 24-25, 2016


Sarasota Archers has a lot of pictures from the Sunshine State Games. Click here to go to their home page.

2016 State Schedule



Jan 16-17, 2016 – FAA Unmarked 3-D – Split Site: Gold Coast and Tallahassee.

FAA/NAA and FAA/NFAA Indoor – 3 sites and 3 separate dates (maybe more to come):

Miami Springs – Feb 19-21, 2016

Mims (Exterminators) – Feb 26-28, 2016

Easton/Newberry Center – Mar 11-13, 2016

Apr 2-3, 2016 – FAA Marked 3-D – Ridge (Lakeland)

Apr 16-17, 2016 – FAA International – Everglades (Homestead) Flagler

May 28-29, 2016 – FAA Field (+ Sectional) – Gator Bowmen (Gainesville)

Jun 11-12, 2016 – Sunshine State Games will be in Sarasota

Jun 18, 2016 – FAA JOAD Championship – Split Site: Easton/Newberry and Gold Coast

Sep 17-18, 2016 – FAA FITA – Split Site – Easton/Newberry and Ft Lauderdale

Oct 15-16, 2016 – FAA Target – Gold Coast

Nov 12-13, 2016 – FAA FITA Field – Split Site – Lee County and Tallahassee

Dec 3 – Florida Senior Games State Championship in Clearwater



If you shop with Amazon you can help the NFAA Foundation at no cost to you. Go to smile.amazon.com and select the NFAA Foundation.


Remember, if you want Amazon to donate to National Field Archery Association Foundation, you need to start each shopping session at the URL http://smile.amazon.com, and they will donate 0.5% of the price of your eligible purchases.

Added the ability to pay for shoots.

Choice 1: Trip for 1 to any 2 of the 2015 Indoor World Cups.


Choice 2: 7-Day Trip for 1 on a South African Safari

Choice 3: $5,000 Cash Prize

Shopping for Christmas for your favorite archer?
Buy your tickets by January 1, 2014 for an "early bird" chance at a $100 NFAA apparel gift card to use at nfaausa.com. Early bird winners will still be eligible for the grand prize.




NFAA is looking for hunting pictures for the Archery magazine. If you have some you would like to share, please send them to Tim or Oliver with text of who is in the picture, where it was (the State the animal was shot in <not - it was alive> we are not looking for the address of your hunting site) and what kind of animal if it is not obvious. I will create a Hunting Picture page and of course the Release would want to use the picture as well. Thanks. Oliver.






NFAA's KOA Campground is operational and listed on the KOA website. NFAA is a 20% minority owner. All archers attending any of the Tournaments get a 10% archery discount at the KOA.



July and August are very warm here in Florida (yes, I'm telling you something that you already knew). In an attempt to improve shooting and working conditions, we have moved State Championships out of July and August.





The way that I was previously placing pictures on the website was tedious and time consuming and as you have noticed I have not been posting them on the website for quite some time. However, I have been saving all of the pictures that people have sent me waiting for time to place them on the website.

I appreciate all of the pictures that I have been sent and know that the you appreciate seeing them.

I am trying something new, quick and convenient (yes, there is such a thing) for pictures. Every picture that I had waiting to be posted has now been posted and is viewable on the website. Please take a look and see what you think.

That said. We are now ready to post pictures quickly, conveniently and timely onto the website: so please send me your tired, your poor huddled pictures waiting to be viewed by all.


Take a look at www.floridaarchery.org/pictures.htm


Oliver




Any FAA member who wishes to forgo receiving a hard copy of the Release in the mail may do so by sending Tim an email requesting you be taken off the Release mailing list.

This needs to be passed around and acted upon - It is specifically against NFAA rules to draw above horizontal... it's also against NAA rules. The practice of drawing a bow up in the air is unsafe, and many archers do it due to heavy poundage or simply out of bad habit. Pushing the bow out with the bow arm... or better yet, pushing it slightly downward... can assist in drawing it back. One arrow loosed high in the air and killing or damaging property three blocks away can set our sport back for years... much less ruin the day of the individual with the bow and the individual harmed by it!



I have created a new page for Archery Instruction. We get a lot of queries about archery coaching. If you would like to be added, please let me know.


With new automatic SPAM blockers, many of our members aren't receiving messages I send out to FAA email list. If you used to get emails from Tim and you haven't seen one lately your email might have Tim blocked out by your SPAM Blocker will either need to list me (flarchery@earthlink.net) as an acceptable incoming address or will need to go to the FAA Website to get current information. Tim.
---
Is it legal or illegal? What happens when a rule is questioned