Upcoming events

:




State and Southeast Sectional Indoor Sites and dates
3-5 Mar 2017 Miami Springs Miami Springs Register Online Now
3-5 Mar 2017 X-Terminators Mims Register Online Now
3-5 Mar 2017 Tampa Bay Joad Tampa Register Online Now
10-12 Mar 2017 Easton Newberry Center Newberry Register Online Now


1-2 Apr 2017 FAA International Sarasota Archers Sarasota

Register Online Now



Recent results:

28-29 Jan 2017 FAA Unmarked 3-D Gold Coast Archers Delray Beach



9-10-11 Dec Homestead Everglades Everglades Open

3 Dec

Clearwater

Fla Senior Games



---
Information:

Results and Shooter of the Year have been posted.

Congratulations to Jacob Marlow. He placed second at the Lancaster Classic in Men's Pro.



2017 Motel rate at Miami Springs is published. Please let people know that the motel rate is $116.


IMPORTANT - USArchery dues went up $10 for adults and $5 for youth effective 1/1/17



National Senior Games Association


direct: 225.706.5107 | fax: 225.766.9115 | jmountain@nsga.com


The organizers of the National Senior Games is inquiring as to whether any of our club members would be interest in the following:

LOOKING FOR SOMEONE INTERESTED IN:

· Renting a moving/delivery truck in Delray Beach, FL. on the morning of May 30

· Stopping at Gold Coast Archery Club and loading all 40 targets, stands, and equipment needed for event

· Driving from Gold Coast Archery Club to Birmingham, AL. (with meals and 1 night hotel included along the way)

· Arriving in Birmingham, AL. on May 31 and unloading truck at the archery venue

· Dropping off the moving/delivery truck in Birmingham, AL. on the afternoon of May 31

· EITHER staying in Birmingham to help with the event (hotel and meals would be covered, along with a small stipend) OR we would cover a flight back to Florida, and a return flight to Birmingham a week later to pick up equipment.

Dates the event runs in Alabama [June 2-June 11]

· Renting a moving/delivery truck in Birmingham, AL. on the morning of June 12

· Stopping at archery venue and load all 40 targets, stands, and equipment used at the event

· Driving from Birmingham, AL. to Gold Coast Archery Club (with meals and 1 night hotel included along the way)

· Arriving at Gold Coast Archery Club on June 13 and unloading the truck

·

Dropping off the moving/delivery truck in Delray Beach, FL. on the afternoon of June 13


The December Release is available.

Everglades Open results have been posted.

Everglades has rebuilt the stairs from the 80 over the lake. I also have pictures of the awards!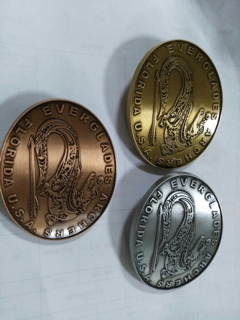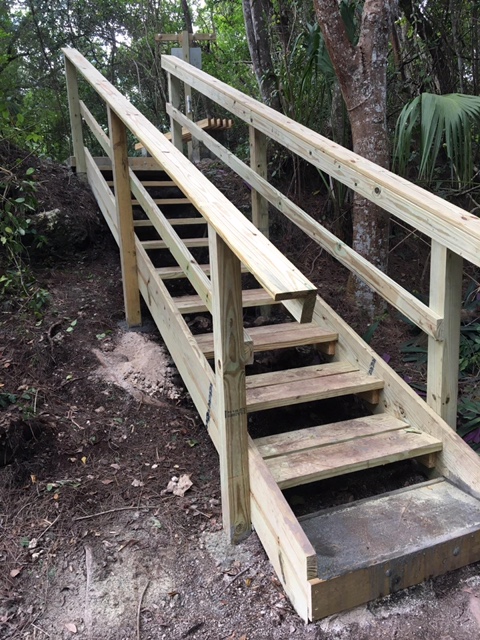 Steve Steinbring.
February 1947 to November 2016 RIP.



Congratulations for our Shooters of the Year. Sydney Sullenberger and Shawn Hughes! Great shooting.

Ft Lauderdale Archers are hosting a Rinehart 100 on 11-12 March 2017.

Congratulations to Andre' Shelby. He won a Olympic Gold medal at the Paralympics. Way to go!


Offices open for election this year are NAA Representative, Northwest Vice President, and Central Vice President
Current individuals who have indicated desire to be considered:
Northwest Vice President: Dale East
Central Vice President: Scott Barrett
NAA Representative: Ken Jones, Bill Coulter
If you are interested in running for office please contact Tim Austin.
The location of the 2019 National Senior Games will be Albuquerque, New Mexico in the summer of 2019.
2017 National Outdoor will be a 3 day event at Yankton SD 28-29-30 July 2017 with Animal Round on 30th
2017 National Directors' Meeting will be 31 July and August 1 2017 in Yankton SD
Agenda Items may be turned in for the Directors' Meeting until 1 March 2017
Gasparilla Bowman shoots have all been cancelled. They do not currently have a range due to sink holes. Thanks to Mark Bianchi for bringing to me attention so the shoots could be marked on the schedule.
http://www.tbo.com/news/politics/future-of-lutzs-lake-park-in-limbo-as-st-petersburg-hillsborough-county-haggle-over-lease-20160603/

Melanie White and Bill Kelly entered the FAA Hall of Fame



FAA 2017 CHAMPIONSHIP SCHEDULE

FAA Unmarked 3-D -- Gold Coast -- Jan 28-29

World Archery Festival Vegas Shoot – Feb 10-12

FAA NFAA and NAA Indoor -- Miami Springs – Mar 3, 4, 5

FAA NFAA and NAA Indoor – Easton/Newberry Center – requested Mar 10, 11, 12

FAA NFAA and NAA Indoor – Tampa Bay JOAD -- date to be supplied

FAA NFAA and NAA Indoor – Mims (Titusville) – date to be supplied

NFAA National Indoor – Mar 18-19


FAA International – Sarasota Archers – Apr 1-2


FAA Marked 3-D – Ridge Archers – Apr 29-30


FAA & SE Sectional Field – Gator Bowmen – May 27-28

National Senior Games – Birmingham AL – Jun 3-11

Sunshine State Games – Gold Coast – Jun 17-18

FAA JOAD Championship – Easton/Newberry – Saturday July 1 (Newberry requested)

FAA FITA – Ft Lauderdale Archers – Sep 16-17

FAA Target (900) – Gold Coast – Oct 21-22

FAA FITA Field -- Easton/Newberry - Nov 18-19

Florida Senor Games State Championship – Dec 2

NAFAC – Everglades – Dec 8, 9, 10


News:


The Vegas shoot location is good for 4 years in early February...

There have been 6 cities that have bid on our National Indoor -- locations that have the best look are Cincinnati OH and Louisville KY. Louisville would be in the Expo Center, and a better outlook seems to be Cincinnati. A resume' of possibilities will be mailed to the Council prior to motion and vote...



Tim.



The 2017 Sunshine State Games have been awarded to Palm Beach county. Hello Gold Coast - we can do all of the archery events at one site!

Where are Florida members ----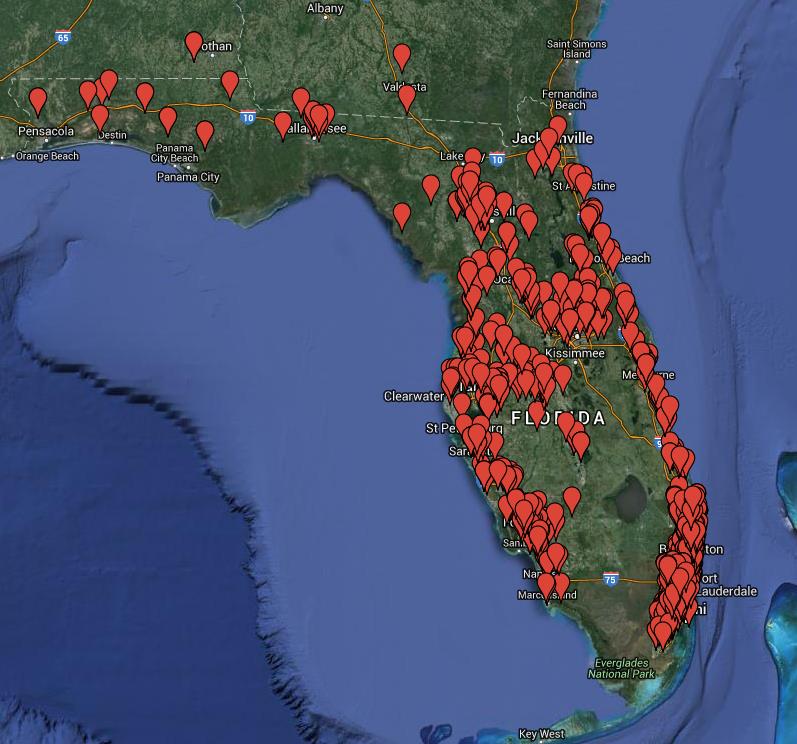 Sarasota Archers has a lot of pictures from the Sunshine State Games. Click here to go to their home page.



If you shop with Amazon you can help the NFAA Foundation at no cost to you. Go to smile.amazon.com and select the NFAA Foundation.

Remember, if you want Amazon to donate to National Field Archery Association Foundation, you need to start each shopping session at the URL http://smile.amazon.com, and they will donate 0.5% of the price of your eligible purchases.
Added the ability to pay for shoots.
Choice 1: Trip for 1 to any 2 of the 2015 Indoor World Cups.


Choice 2: 7-Day Trip for 1 on a South African Safari

Choice 3: $5,000 Cash Prize

Shopping for Christmas for your favorite archer?
Buy your tickets by January 1, 2014 for an "early bird" chance at a $100 NFAA apparel gift card to use at nfaausa.com. Early bird winners will still be eligible for the grand prize.




NFAA is looking for hunting pictures for the Archery magazine. If you have some you would like to share, please send them to Tim or Oliver with text of who is in the picture, where it was (the State the animal was shot in <not - it was alive> we are not looking for the address of your hunting site) and what kind of animal if it is not obvious. I will create a Hunting Picture page and of course the Release would want to use the picture as well. Thanks. Oliver.






NFAA's KOA Campground is operational and listed on the KOA website. NFAA is a 20% minority owner. All archers attending any of the Tournaments get a 10% archery discount at the KOA.





The way that I was previously placing pictures on the website was tedious and time consuming and as you have noticed I have not been posting them on the website for quite some time. However, I have been saving all of the pictures that people have sent me waiting for time to place them on the website.

I appreciate all of the pictures that I have been sent and know that the you appreciate seeing them.

I am trying something new, quick and convenient (yes, there is such a thing) for pictures. Every picture that I had waiting to be posted has now been posted and is viewable on the website. Please take a look and see what you think.

That said. We are now ready to post pictures quickly, conveniently and timely onto the website: so please send me your tired, your poor huddled pictures waiting to be viewed by all.


Take a look at www.floridaarchery.org/pictures.htm


Oliver




Any FAA member who wishes to forgo receiving a hard copy of the Release in the mail may do so by sending Tim an email requesting you be taken off the Release mailing list.

This needs to be passed around and acted upon - It is specifically against NFAA rules to draw above horizontal... it's also against NAA rules. The practice of drawing a bow up in the air is unsafe, and many archers do it due to heavy poundage or simply out of bad habit. Pushing the bow out with the bow arm... or better yet, pushing it slightly downward... can assist in drawing it back. One arrow loosed high in the air and killing or damaging property three blocks away can set our sport back for years... much less ruin the day of the individual with the bow and the individual harmed by it!



I have created a new page for Archery Instruction. We get a lot of queries about archery coaching. If you would like to be added, please let me know.


With new automatic SPAM blockers, many of our members aren't receiving messages I send out to FAA email list. If you used to get emails from Tim and you haven't seen one lately your email might have Tim blocked out by your SPAM Blocker will either need to list me (flarchery@earthlink.net) as an acceptable incoming address or will need to go to the FAA Website to get current information. Tim.
---
Is it legal or illegal? What happens when a rule is questioned