Upcoming events

:


16-17 Sep Ft Lauderdale Ft Lauderdale Archers FAA FITA Championships

CANCELLED

21-22 Oct Delray Beach Gold Coast Archers FAA Target Championships

Register Online Now

11-12 Nov Newberry Easton/Newberry Center FAA FITA Field Championships

Register Online Now

2 Dec Clearwater Florida Senior Games

8-10 Dec Homestead Everglades Archers NAFAC (North American Field Archery Championships)

Register Online Now

2-4 Feb 2018 Newberry Florida Archery Association Florida Vegas Shoot

Register Online Now

Register Online Now






Recent results:

1 Jul FAA JOAD Easton Newberry Newberry

20-21 May FAA Field and SE Sectional Field Gator Bowman Gainesville

17-18 Jun Sunshine State Games Gold Coast Delray Beach




---
Information:

Board Meeting agenda has been posted.

Someone left a very nice Tilly Hat at the Gainesville Senior Games - If you lost one, please contact Tim.


Started an information page for the 2018 Florida Vegas Shoot and registration is open. Please call Oliver if you have questions or concerns.
We also have double-sided Vegas faces available for .45 each

The 2018 Florida Gator Football schedule just came out. We have State Shoots that moved to avoid home games where there are no motels available.

Newberry is hosting the 2018 USA Archery Collegiate Championship May 17-20, 2018.



Tim made changes to our State Schedule due to conflicts with the Gator Football Schedule (Newberry and Motels) and USA Archery Major events...

Discussing the schedule with Eric Blalock...

I have moved our FAA FITA Championship for 2018 back a week to 22-23 September

I have moved our FITA Field Championship from November to 18-19 August 2018 in Newberry

USA Archery's National JOAD Championship is on our originally planned date for our State JOAD, so I moved our State JOAD a week earlier to 7 July



These will need to be approved by the Board at the meeting at the State Target.



We had multiple ranges hit hard by Irma. Worst was Everglades and Ft Lauderdale had serious flooding.



Tim has 50 License Plate Frames in stock - Cost each = $5

"I'D RATHER BE BOWHUNTING" on top

"Florida Archery Association" on bottom





The FITA has been cancelled due to Hurricane Irma.



Hello archers!

This is a long shot but I am racking my brain to figure out how I lost an arrow.

At the recent Sunshine Games held at Gold Coast I had one end with a miss but I assumed it was an unshot arrow. Now I wonder if I did actually shoot it and missed. Either that or I lost it on the field somehow. I was on target #6. Anyways, if it was turned in here are the specs;

Easton X-10, 650, 29" correct arrow length, green 1 3/4" spinwings, orange pin nock.

If by some wild chance you found it, let me know.

Thanks!

Tim Walker

(239) 822-0007


Just came back from the NFAA National Meeting. Really disappointed. Directors practically passed everything placed in front of them. In my opinion, one bad idea after another (except for mine of course). NFAA got rid of Competitive Bowhunter (one anchor point and no sight), Bowhunter Freestyle Limited, Longbow, all kids Compound Limited Freestyle classes, Pro Olympic (put in because the Pro Rep promised us the Olympic shooters who never came) and Pro Limited Freestyle. Dues were raised but that is the cost of doing business. Costs have gone up and we haven't raised NFAA dues in years. Here are the unofficial minutes from the meeting that I received from Tim. Click Here.

The August 2017 Release is available now. Email Tim if you'd like to forgo getting a paper copy.

The 2018 Sunshine State Games will be at Gator (Field and 3-D) and Newberry (720 and 900) on 9-10 June.

Webmaster knows of two 2016 Hoyt Podium X's for sale. 27 1/2 max draws 50 pounds one is $500, the other $550. Email for more information.

Please pray for Eddie Chattin - he is in the hospital and has been placed in a medical comma.



Bill Coulter was elected to be Florida's next NAA representative. He takes office July 1.

Congratulations to Kevin McCloskey and Oliver Austin who were put into the Hall of Fame this weekend.

The date of the 2017 FITA Field being held at Newberry has been moved up a week to Nov 11-12 because the prior date conflicted with a Gator home football game and motel rooms would be expensive and very hard to find.

2018 Shoots.
Jan 13-14 Ridge Combined 3-D - Marked (Saturday) and Unmarked (Sunday) - 15 targets in morning 15 in evening each day w/50% payback
Feb 2-4 Newberry Florida's Vegas Shoot. $50 Championship , $35 Flights. 2 rounds with a shootdown for Championship. Vegas rules.
Mar 2-3 Miami Springs/Newberry NAA Indoor
Mar 3-4 Miami Springs/Newberry NFAA Indoor
Apr 21-22 Everglades/Tallahassee International
May 19-20 Gator Field & Sectional Field
Jun 9-10 Gator/Newberry Sunshine State Games (Gator-Field/3D, Newberry 720/900)
Jul 7 Newberry Joad
Aug 18-19 Newberry FITA Field
Sep 22-24 Newberry FITA
Oct 20-21 Ft Lauderdale Target
Dec 1 Clearwater Florida Senior Games
Dec 7,8,9 Everglades NAFAC/Everglades Open

Board Meeting agenda has been posted.


Marilyn Cisek (12/31/42 - 4/24/17)
There will be a mass for Marilyn on Thur May 11th at 8:30 am. I'm sure I am missing people Marilyn knew that would like to attend. Please feel free to contact anyone you know that would like to attend.

The mass will be celebrated at St Paul catholic church located at 1330 Sunshine Ave., Leesburg, Florida 34748

William Cisek

Citrus has to cancel their shoot scheduled for May 14th. Their range is torn apart waiting on a burn by the forestry Department and Citrus County just put a burn ban that goes through at least May 21st.



The location of the 2019 National Senior Games will be Albuquerque, New Mexico

June 13-26, 2019.

Great news for Tampa. Just heard that Lake Park is open for archery.

Congratulations to

John Horwath

. He was selected at male athlete of the year for the Florida Senior Games.


http://www.villages-news.com/94-year-old-archer-villages-named-florida-senior-games-male-athlete-year/


Congratulations to Jacob Marlow who won Foley ASA shooting Known Pro.

Please pray for Bill Bishop, he is going in for serious surgery.

Congratulations to Jacob Marlow. He placed second at the Lancaster Classic in Men's Pro.

IMPORTANT - USArchery dues went up $10 for adults and $5 for youth effective 1/1/17

Everglades has rebuilt the stairs from the 80 over the lake. I also have pictures of the awards!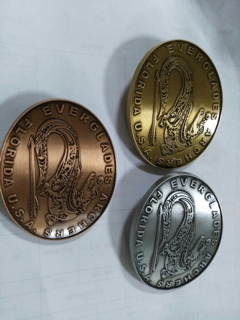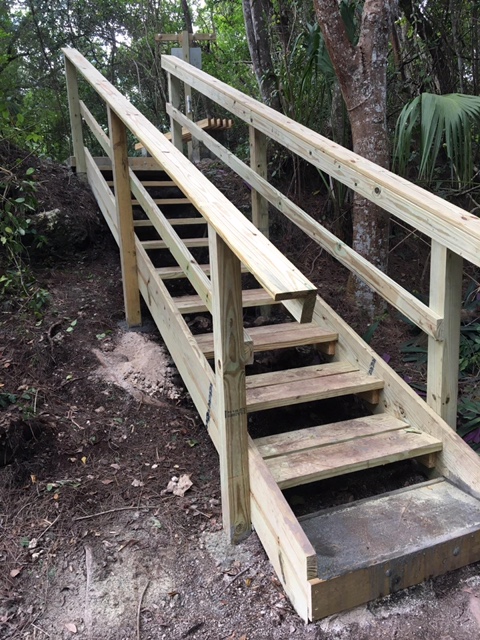 Steve Steinbring.
February 1947 to November 2016 RIP.



Congratulations for our Shooters of the Year. Sydney Sullenberger and Shawn Hughes! Great shooting.

Congratulations to Andre' Shelby. He won a Olympic Gold medal at the Paralympics. Way to go!

2017 National Outdoor will be a 3 day event at Yankton SD 28-29-30 July 2017 with Animal Round on 30th
2017 National Directors' Meeting will be 31 July and August 1 2017 in Yankton SD
Gasparilla Bowman shoots have all been cancelled. They do not currently have a range due to sink holes. Thanks to Mark Bianchi for bringing to me attention so the shoots could be marked on the schedule.
http://www.tbo.com/news/politics/future-of-lutzs-lake-park-in-limbo-as-st-petersburg-hillsborough-county-haggle-over-lease-20160603/

Melanie White and Bill Kelly entered the FAA Hall of Fame


FAA 2017 CHAMPIONSHIP SCHEDULE
FAA Unmarked 3-D -- Gold Coast -- Jan 28-29
World Archery Festival Vegas Shoot – Feb 10-12
FAA NFAA and NAA Indoor -- Miami Springs – Mar 3, 4, 5
FAA NFAA and NAA Indoor – Easton/Newberry Center – requested Mar 10, 11, 12
FAA NFAA and NAA Indoor – Tampa Bay JOAD -- date to be supplied
FAA NFAA and NAA Indoor – Mims (Titusville) – date to be supplied
NFAA National Indoor – Mar 18-19

FAA International – Sarasota Archers – Apr 1-2

FAA Marked 3-D – Ridge Archers – Apr 29-30

FAA & SE Sectional Field – Gator Bowmen – May 27-28
National Senior Games – Birmingham AL – Jun 3-11
Sunshine State Games – Gold Coast – Jun 17-18
FAA JOAD Championship – Easton/Newberry – Saturday July 1 (Newberry requested)
FAA FITA – Ft Lauderdale Archers – Sep 16-17
FAA Target (900) – Gold Coast – Oct 21-22
FAA FITA Field -- Easton/Newberry - Nov 18-19
Florida Senor Games State Championship – Dec 2
NAFAC – Everglades – Dec 8, 9, 10

Where are Florida members ----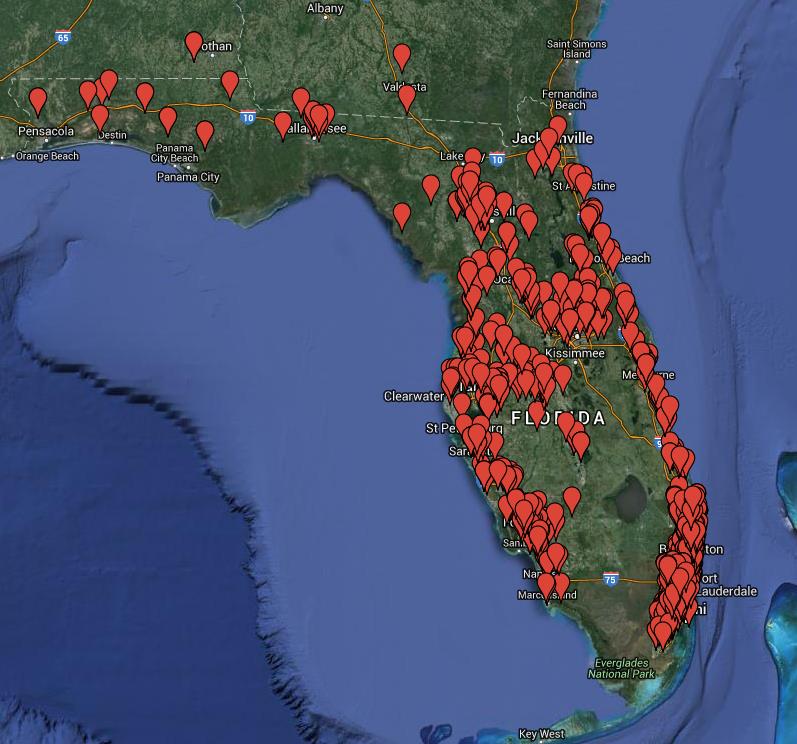 Sarasota Archers has a lot of pictures from the Sunshine State Games. Click here to go to their home page.



If you shop with Amazon you can help the NFAA Foundation at no cost to you. Go to smile.amazon.com and select the NFAA Foundation.

Remember, if you want Amazon to donate to National Field Archery Association Foundation, you need to start each shopping session at the URL http://smile.amazon.com, and they will donate 0.5% of the price of your eligible purchases.
Added the ability to pay for shoots.
Choice 1: Trip for 1 to any 2 of the 2015 Indoor World Cups.


Choice 2: 7-Day Trip for 1 on a South African Safari

Choice 3: $5,000 Cash Prize

Shopping for Christmas for your favorite archer?
Buy your tickets by January 1, 2014 for an "early bird" chance at a $100 NFAA apparel gift card to use at nfaausa.com. Early bird winners will still be eligible for the grand prize.




NFAA is looking for hunting pictures for the Archery magazine. If you have some you would like to share, please send them to Tim or Oliver with text of who is in the picture, where it was (the State the animal was shot in <not - it was alive> we are not looking for the address of your hunting site) and what kind of animal if it is not obvious. I will create a Hunting Picture page and of course the Release would want to use the picture as well. Thanks. Oliver.






NFAA's KOA Campground is operational and listed on the KOA website. NFAA is a 20% minority owner. All archers attending any of the Tournaments get a 10% archery discount at the KOA.





The way that I was previously placing pictures on the website was tedious and time consuming and as you have noticed I have not been posting them on the website for quite some time. However, I have been saving all of the pictures that people have sent me waiting for time to place them on the website.

I appreciate all of the pictures that I have been sent and know that the you appreciate seeing them.

I am trying something new, quick and convenient (yes, there is such a thing) for pictures. Every picture that I had waiting to be posted has now been posted and is viewable on the website. Please take a look and see what you think.

That said. We are now ready to post pictures quickly, conveniently and timely onto the website: so please send me your tired, your poor huddled pictures waiting to be viewed by all.


Take a look at www.floridaarchery.org/pictures.htm


Oliver




Any FAA member who wishes to forgo receiving a hard copy of the Release in the mail may do so by sending Tim an email requesting you be taken off the Release mailing list.

This needs to be passed around and acted upon - It is specifically against NFAA rules to draw above horizontal... it's also against NAA rules. The practice of drawing a bow up in the air is unsafe, and many archers do it due to heavy poundage or simply out of bad habit. Pushing the bow out with the bow arm... or better yet, pushing it slightly downward... can assist in drawing it back. One arrow loosed high in the air and killing or damaging property three blocks away can set our sport back for years... much less ruin the day of the individual with the bow and the individual harmed by it!



I have created a new page for Archery Instruction. We get a lot of queries about archery coaching. If you would like to be added, please let me know.


With new automatic SPAM blockers, many of our members aren't receiving messages I send out to FAA email list. If you used to get emails from Tim and you haven't seen one lately your email might have Tim blocked out by your SPAM Blocker will either need to list me (flarchery@earthlink.net) as an acceptable incoming address or will need to go to the FAA Website to get current information. Tim.
---
Is it legal or illegal? What happens when a rule is questioned